Two Oneonta Collectors: Selections from the Yager Museum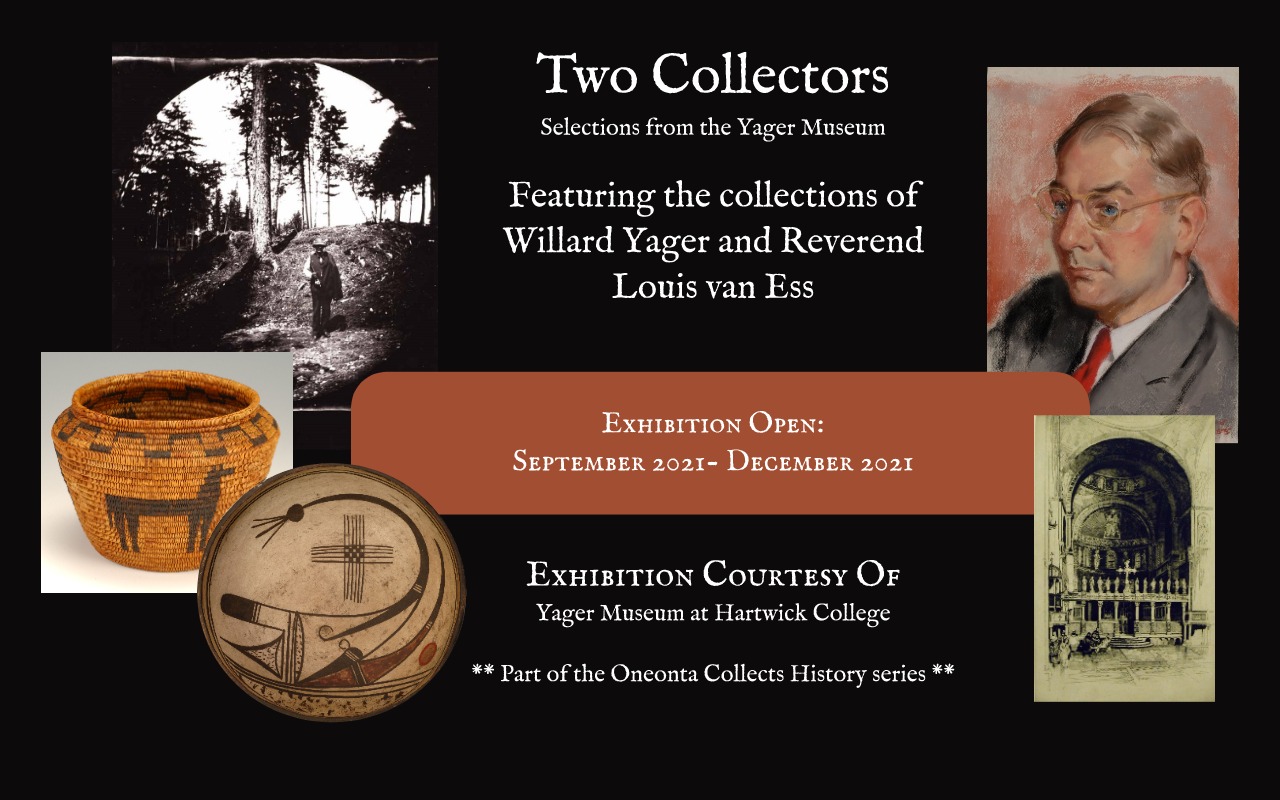 A continuation of our "Oneonta Collects History" exhibition. "Two Oneonta Collectors – Yager / van Ess: Selections from the Yager Museum" will explore the lives of Willard Yager (1855-1929), an Oneontan who collected objects from Indigenous cultures of the Upper Susquehanna region, and Reverend Louis van Ess (1897-1960), a native of Wisconsin who answered a call to become Rector of Saint James Episcopal Church in Oneonta in 1940. Van Ess collected American and Renaissance paintings and European prints during his travels that are now part of the Yager Museum's collection. The exhibit will feature artifacts collected by Willard Yager in the Upper Susquehanna region, the American Southwest and Canada, and prints acquired by Louis van Ess on his European sojourns in the 1950s.
Yager and van Ess shared a conviction that their collections should stay in Oneonta to help fulfill the education mission of Hartwick College and benefit the community. While many others have given art and artifacts to the Yager over the years, Yager and van Ess provided a strong foundation on which to build a museum now approaching its 100th anniversary.